Fun & Interesting Facts about Indian Weddings that are worth a read!
Updated: Feb 15
In India we all follow Indian wedding traditions & customs/rituals, rarely any of us knows the reason/meaning behind them. So, I decided to take a step back & literally find out the reasons behind most of these Indian wedding rituals & believe me, you will find it fun and interesting.
Here's leading to you, the most fun & interesting facts about Indian wedding traditions –
1. Application of mehndi before the D-day:
Everyone knows that I think even you also the darker the bride's mehndi, the stronger her marriage will be! Another trust is that if the mehendi lasts longer on the hands of the bride than her fiancé, she will get more love from her in-laws! Strange, right?
Alright, so the actual reason why mehndi is put in is that it calms the nerves and keeps the body from becoming tense. Plus you will be amazed to know that mehendi is an extremely antiseptic agent which can guard you from viral diseases. We are sure you won't mind getting mehendi on your hands & feet now :)
1. Things You Should Not Do When Planning Your Destination Wedding
2. Top 5 Myths Related to Online Matrimony Sites
2. Turns out it's your "ring finger" for a reason: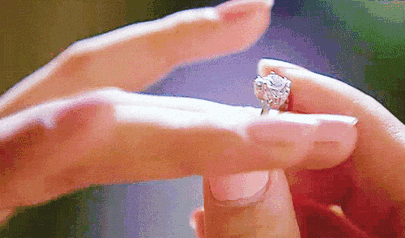 Engagement and wedding rings are worn on the fourth finger of the left hand because it was once thought that a vein in that finger joined directly to the heart. The Romans even called this vein the "vena amoris" or the "vein of love".